Techify is the leading outsourced IT support provider in the GTA, serving more than 40 businesses. We save time and reduce risk for clients through our Intelligent Technology service, aligning IT strategy to business goals and delivering a consistent computing experience to our clients.
Business leaders look to Techify when they want a proactive approach to managing technology and strategy that drives higher productivity, better employee morale and reduced risk.
Our clients see technology as a critical component of business strategy and not just an operational matter for the IT department. We provide a Techify technology strategy that is aligned to their business goals, including a 12-month budget roadmap and 4-5 year capital outlook.
Techify continues to grow because of our unique perspective on technology costs and results. Our Intelligent Technology program is a very different approach from other IT companies and internal IT departments. Our approach is based around more than 600 proven best practice standards that we have developed over the past 10 years. Our dedicated proactive team eliminates 50-75% of common technical problems by continually reviewing and aligning our clients to those best practice standards.
Founded in 1980 to provide technology support to local businesses, our nimble Techify team is small enough to know you and your business but substantial enough to deliver high performance IT services. The Techify office environment allows staff to have a bit of fun while helping businesses navigate complex technical challenges. This includes an advanced lab facility and remote operations centre, monitoring client sites and measuring proactive improvements.
To learn more about our company, please give us a call! 416.913.8998
What Our Clients Say
But don't just listen to what we have to say. We asked some of our clients to share their experiences of working with Techify to create a proactive Intelligent Technology Roadmap, and what it has meant for their businesses. 
"I love that I can see two-to-three years out what our investments are going to look like and where we need to focus our spending. And Techify works with you based on your fiscal year and your financial position to make it work  for you,"
"At Techify, they are good listeners. They have continued to make it feel like they bring to us what we need after listening to us, rather than coming to us with a prescribed notion,"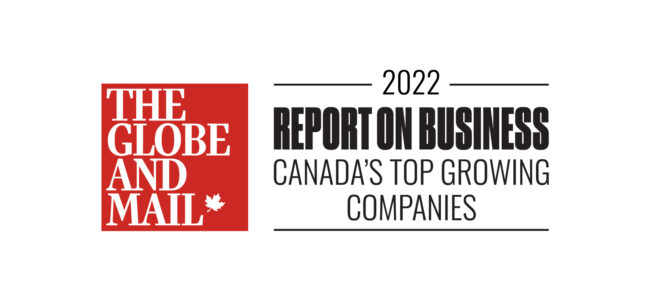 Techify Inc. is pleased to announce it has been named to the 2022 Report on Business ranking of Canada's Top Growing Companies.
"I'm very proud of the Techify team for achieving such significant growth over the last three years, despite challenging times. Being named to Canada's Top Growing Companies is recognition of that hard work," says Brendan Howe, founder and CEO of Techify.