In the dynamic landscape of modern business, technology continues to revolutionize how we work. From the industrial age to the digital era, machines have bestowed human workers with incredible "superpowers," enhancing their capabilities and driving productivity to new heights. Recently, the advent of AI has marked yet another milestone in this transformative journey.
AI represents a significant leap forward in the realm of technology. Its potential impact on work activities and occupations is unlike anything witnessed before. Unlike previous technologies, AI is set to revolutionize a broader range of tasks, creating new possibilities for businesses and employees alike. As this cutting-edge technology evolves, its influence on work processes and roles will undoubtedly shape the future of the modern workplace.
The McKinsey Global Institute's in-depth analysis of technological automation of work activities, dating back to 2017, shed light on the potential impact of AI. According to previous estimates, around half of the workers' time was spent on tasks that could be automated with existing technology, known as technical automation potential. However, with the development of generative AI, the potential percentage of hours that could be automated using current technologies has increased from 50% to 60-70%. This exponential growth signifies the immense potential of AI in transforming businesses and streamlining operations.
While AI holds immense promise, its widespread adoption is a gradual process. One of the most eagerly anticipated advancements is the release of Microsoft 365 Copilot. Microsoft has already integrated AI into various aspects of its tools, significantly changing daily tasks. However, Copilot is poised to be a true game-changer, revolutionizing business operations in unprecedented ways. Even though a general release date hasn't been set, forward-looking businesses are preparing now! 
Is Your Business Ready for Microsoft Copilot?
Imagine settling for the status quo, rejecting the possibility of heightened productivity, and missing out on lucrative opportunities. Without Microsoft 365 Copilot, your teams will continue to struggle with manual processes, limiting their potential and hindering growth. Copilot's AI-driven assistance empowers your workforce with contextually aware responses, enabling real-time insights and informed decision-making. Embracing Copilot will increase efficiency, propelling your business ahead of competitors and positioning you as a frontrunner in your industry.
The Price of Success: Balancing Cost and Value
Understandably, the thought of investing in a cutting-edge tool like Microsoft 365 Copilot may give you pause. However, consider it a small price to pay for the abundant benefits it delivers. With a pricing model of $30 per user per month for Microsoft 365 E3, E5, Business Standard, and Business Premium customers, Copilot offers a remarkable ROI potential. This investment is not just a cost but an essential step toward future-proofing your business and securing its success in the digital age. Learn more.
The Cost of Stagnation: Embracing Innovation for Future Growth
In today's fast-paced business environment, resisting change means subjecting your organization to increased workloads and operational inefficiencies. Microsoft's commitment to innovation is evident in its recent announcement at Inspire 2023. The company has invested an additional $100 million in partner innovation support, focusing on analytics and AI. This program aims to assist partners in incorporating AI solutions into applications, generating insights from analytics, and building custom cloud-native applications with AI capabilities. Your organization can leverage this investment to explore and design capabilities for unique business workloads for migration, modernization, or new solution offerings. Learn more.
Microsoft Sales Copilot: Empowering Sales Teams for Success:
One of the standout features of Microsoft 365 Copilot is the Sales Copilot, which introduces enhanced functionalities to Microsoft Outlook, Teams, and Dynamics 365 Sales. This empowers salespeople to boost productivity and customize each customer engagement, leading to higher conversion rates and increased customer satisfaction. Sales Copilot seamlessly integrates with Dynamics 365 Sales and Salesforce, offering a comprehensive solution from the start.
Here are some key features:
1. Customer Insights: You can leverage Microsoft Sales Copilot to gain valuable customer insights. The tool can help you understand customer preferences, behaviour, and historical interactions, enabling you to tailor your sales approach effectively.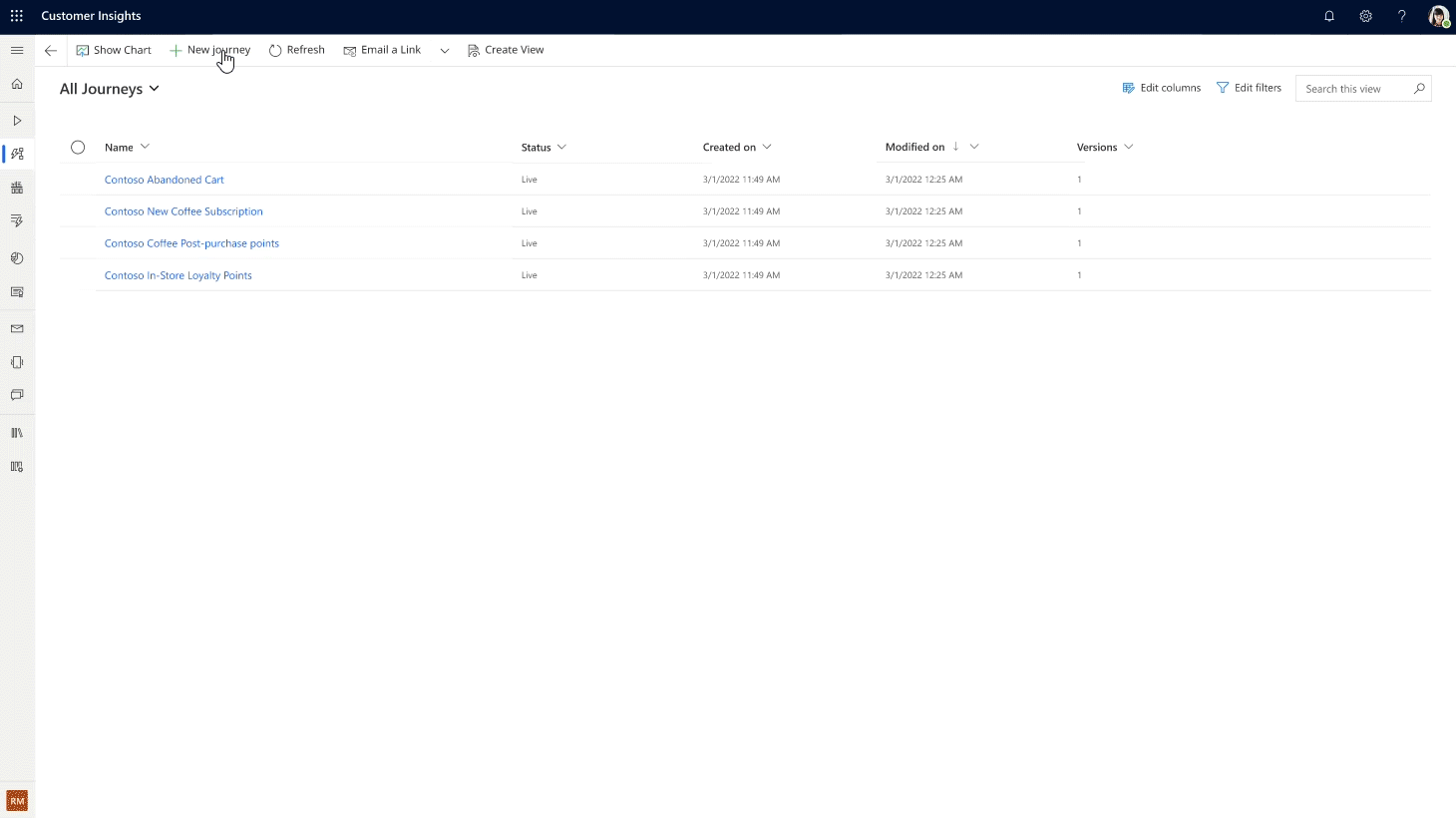 2. Document Collaboration: Use Sales Copilot's document collaboration features to work seamlessly with your team and clients. Collaborate on proposals, contracts, and other sales-related documents in real time, streamlining the decision-making process.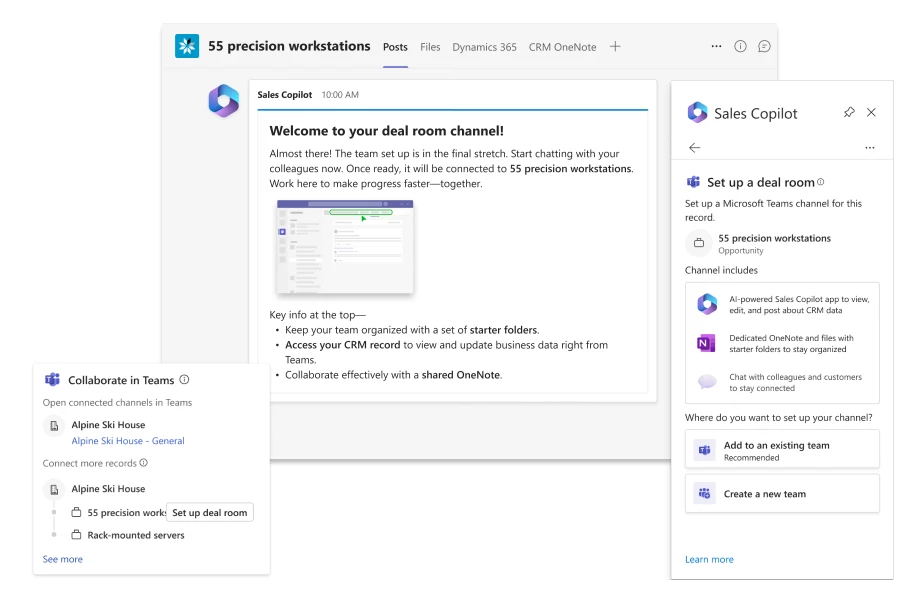 3. Meeting Preparation and Summaries: Utilize Sales Copilot to gather relevant client information before meetings, ensuring well-informed discussions. After meetings, let it generate summaries, saving time and effort.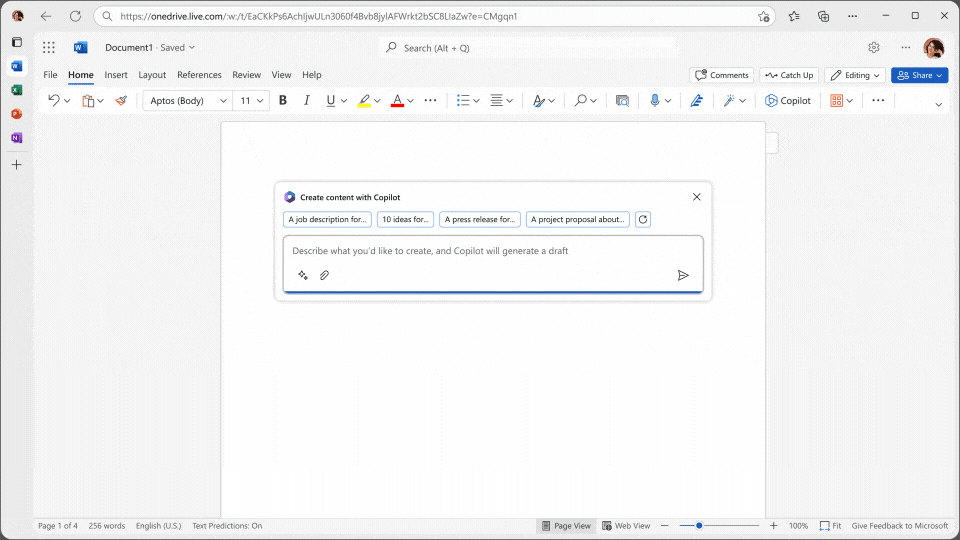 4. Integration with Teams: Integrate Microsoft Sales Copilot with Microsoft Teams to centralize communication and collaboration. Easily share information, updates, and insights with your team members, promoting better teamwork and collaboration.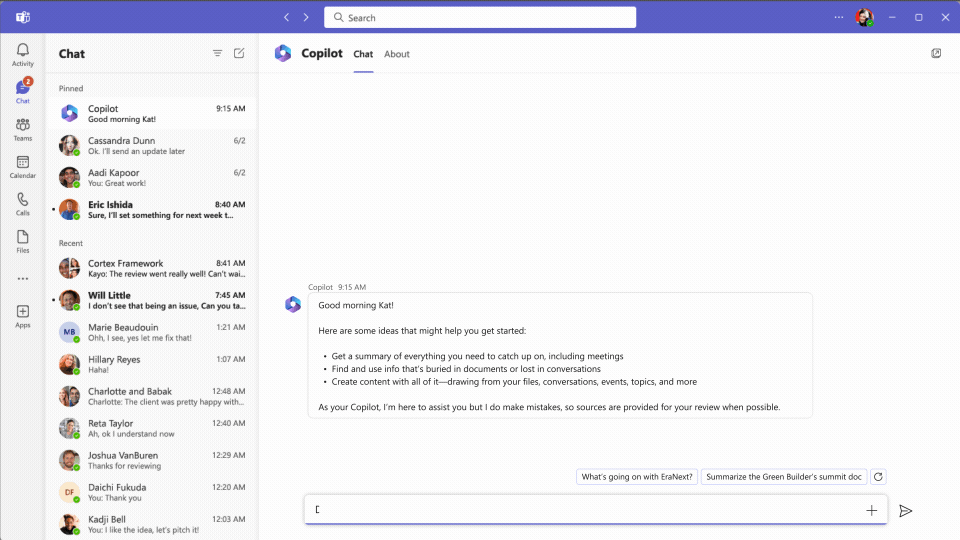 5. Real-time Sales Guidance: During sales calls or client interactions, Sales Copilot can provide real-time guidance and tips to help you navigate conversations effectively and address client needs.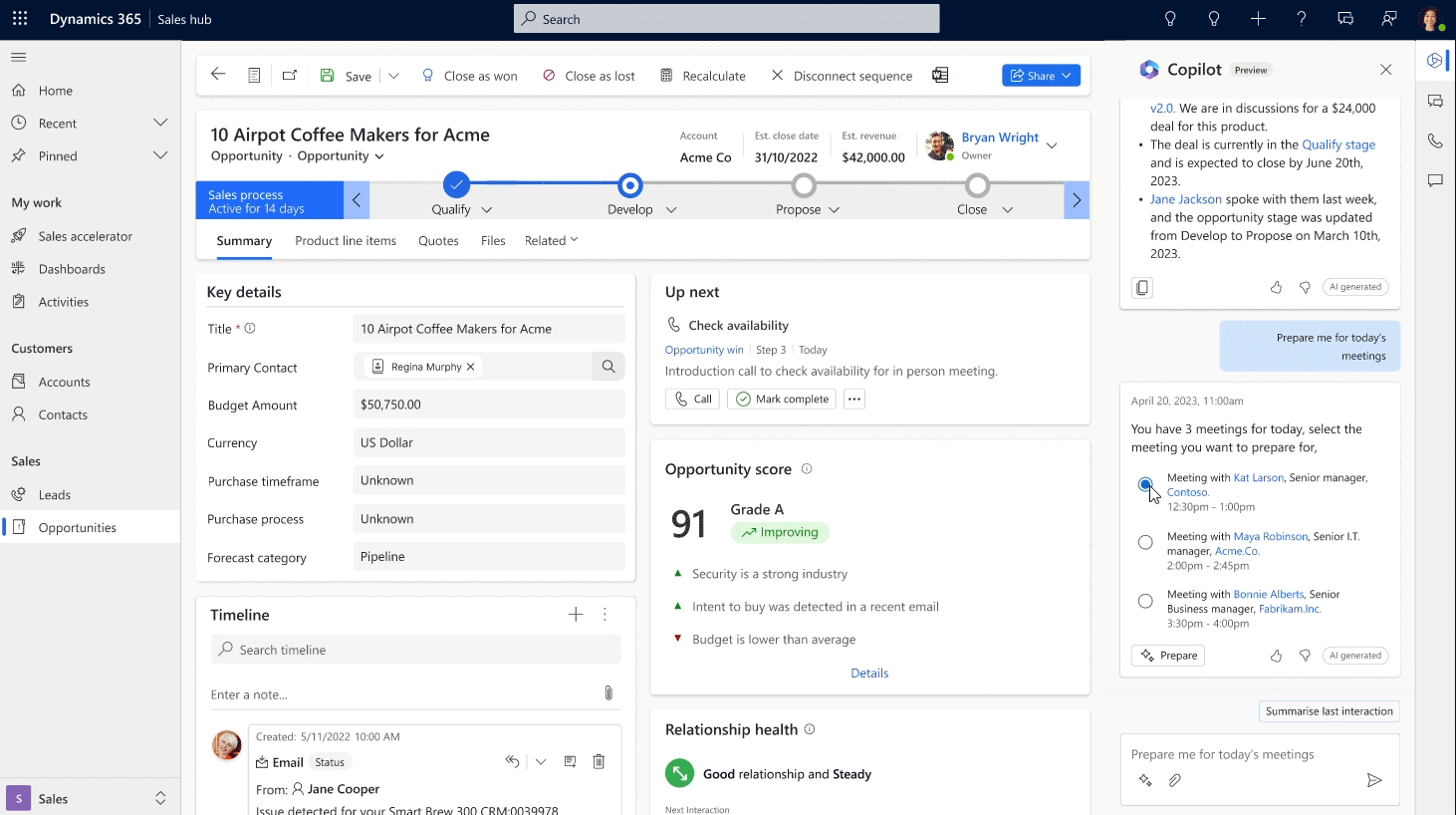 6. Actionable Recommendations: Benefit from Sales Copilot's actionable recommendations. The tool can suggest next steps, follow-ups, and personalized outreach strategies based on customer interactions, optimizing your sales process.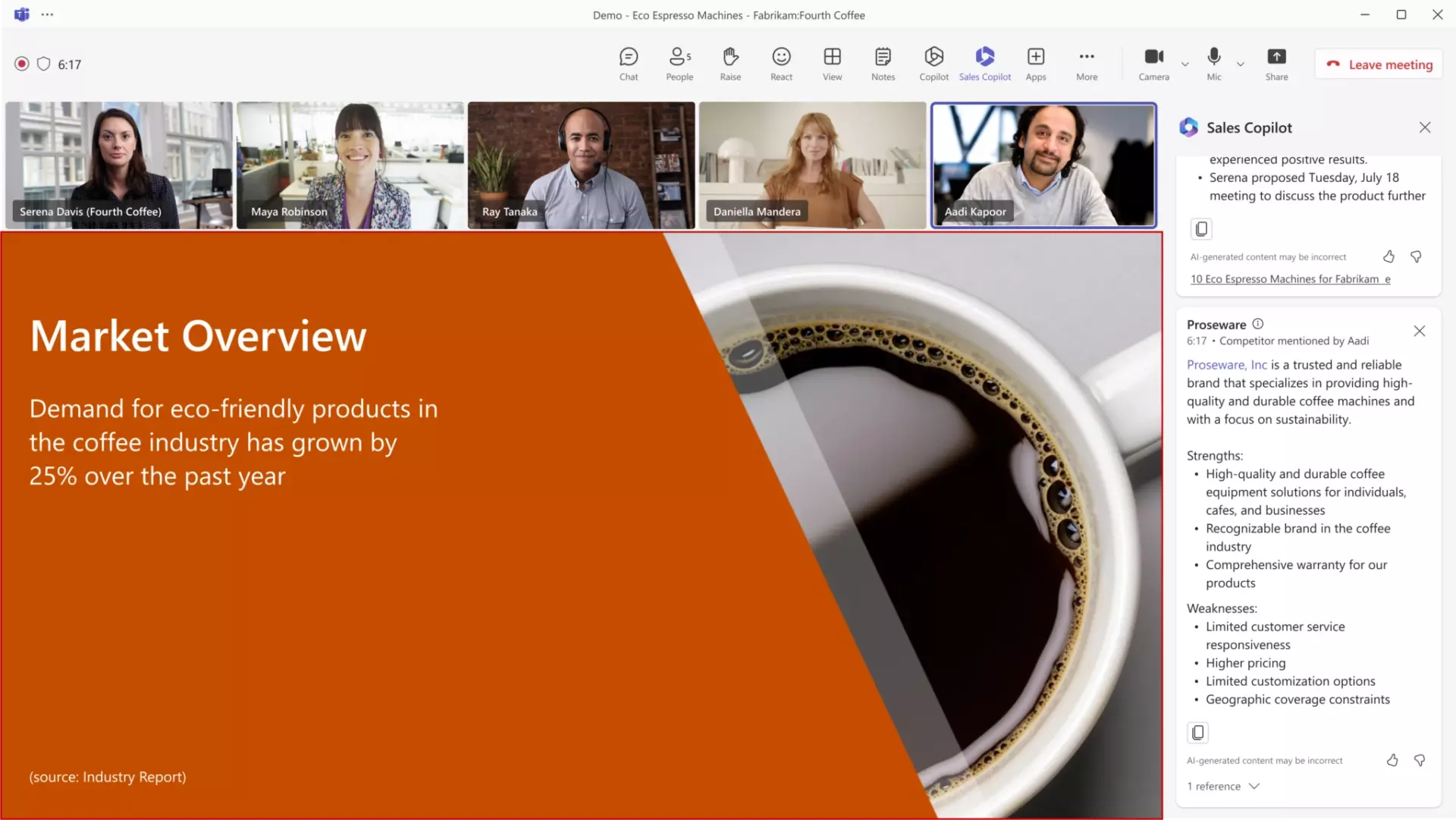 In the relentless pursuit of excellence, embracing Microsoft 365 Copilot is not merely an option – it's imperative for your business transformation. Rejecting this opportunity means settling for mediocrity while embracing it unlocks life-changing efficiency, productivity, and collaboration. Embrace the change, ensure ethical implementation, and relish the remarkable ROI. Microsoft 365 Copilot will empower your organization to thrive in a dynamic world, paving the way for innovation, growth, and an unyielding spirit of success. Embrace the future with Copilot – you won't look back.
Want to learn how your business optimizes productivity with AI?