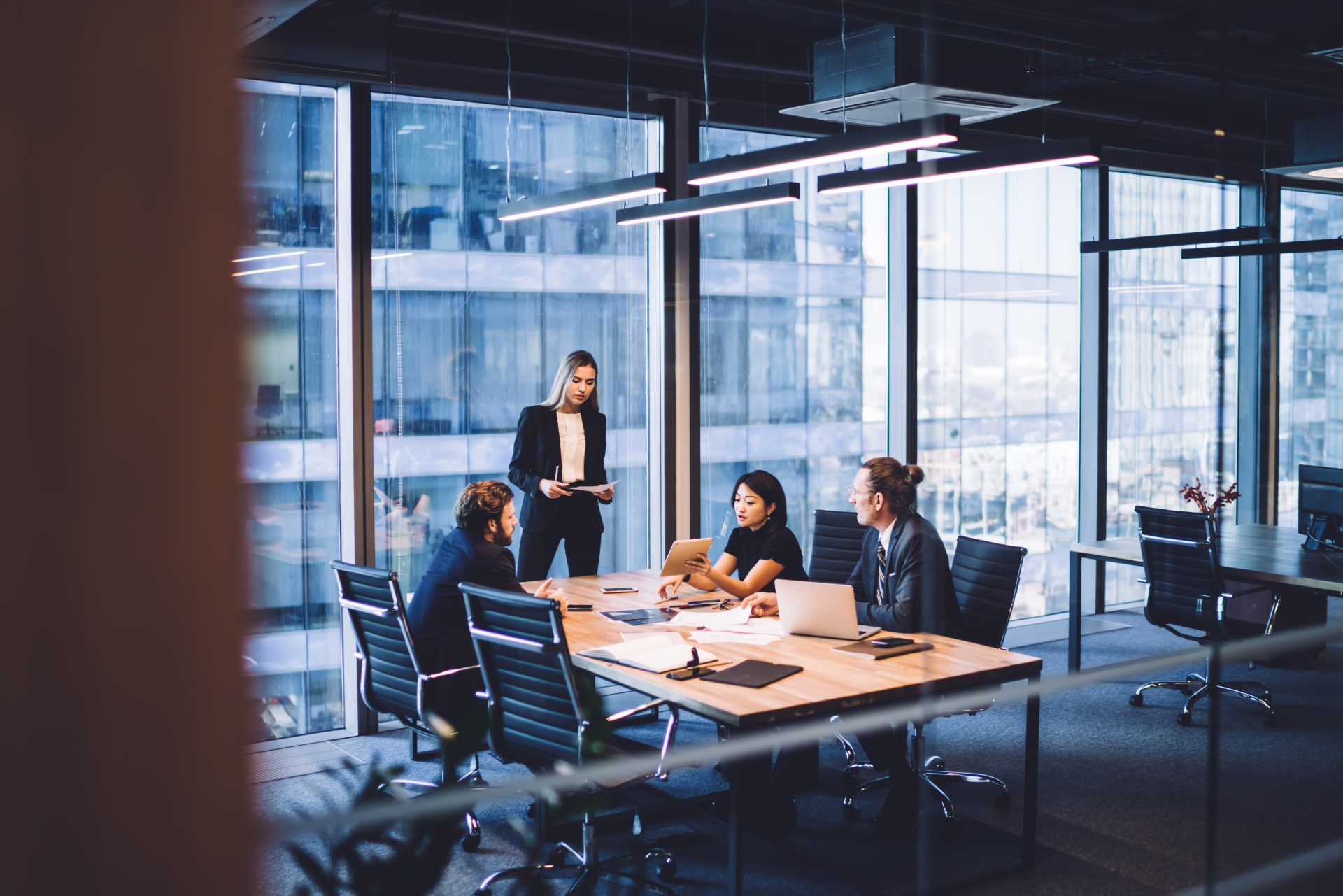 We're all in the situation where in a tough labour market, it's difficult to find people. There's a lot of competition so it's critical that we give our teams the tools to succeed. And a lot of teams want to use technology better, but they may not have a guide for working better.
Creating a Productivity Roadmap can help do that. And part of this roadmap is automating workflows to make work life easier. This includes reducing daily repetitive tasks, making it easier to create metrics and dashboards, and automating data collection. Automation can also reduce paperwork, and make it easier to locate and review documents.
Here's what you need to know…
HOW TO AUTOMATE WORKFLOWS
*Before we begin, it's important to understand that you need to make sure your infrastructure has been modernized so you can implement a Productivity Roadmap. For example, if your technology is still relying on 1990s VPN, or active directory, you're going to be limited in what you can automate and how far you'll be able to take your organization's productivity. If you need help or advice on this, please
contact us
.
Collaborate on Documents
Microsoft's SharePoint allows you to co-author documents in real-time. It's really easy to track and understand what changes have been made by different staff members. You can have that continual process of collaboration. This way you'll never have to keep track of different versions, while eliminating the emails back and forth sharing documents. Your document auto saves, but you can also always go back a version.
Use Outlook Templates
Is there an email that you send on a regular, ongoing basis? Perhaps you're sending monthly reports, meeting confirmations, or just invites for lunch. So, instead of creating it from scratch every time, you can actually create a template in Outlook for emails. So that when you're ready to send out that email, you can just go into Outlook, click on your template, update any of the messaging you might need to adjust, and click send.
Build Templated Forms to Populate Reports
If you're creating reports for clients, staff, donors, etc., this can be a highly repetitive task. Here's one way you can automate it — create an online form that staff can easily fill out, and that generates a report that you can then send out to whoever needs to receive it. For example, after any proactive Techify client visit, our technical staff fill out a templated form that then generates a report with all relevant details. It gets sent to the client for have on file. The reports are accurate, professional, and reduce the amount of time required to produce by a substantial amount.
*You can also build templates in Microsoft Word, such as letterhead, for other organizational communications
Collect Information With Polls and Forms
How information is collected and processed can easily be automated.
Let's start with something really simple — if you're looking to get information on a simple yes/no type of poll question, in Outlook when you send an email, there is an option to use a "Quick Poll"

If you'd like to get a bit more in depth, Microsoft Teams offers "Polly." This allows you to poll staff, people in a meeting, people outside a meeting. This avoids sending multiple emails back and forth to get feedback and answers.

And for complex data collection, Microsoft Forms offers a little more customization. There are a variety of types of questions you can include. It will also offer question suggestions, and provide analysis on the answers.
Standardize Your Workflow
Using SharePoint, you can create a standardized workflow where you can set up an email to be sent to staff for every request, order, file, etc. This ensures you won't miss an order, and you can clear out your inbox.
Scheduling Automation
This is one of Techify CEO Brendan Howe's favourite automations — Microsoft's Cortana, which is a digital assistant and Microsoft's version of Siri. Do you spend a lot of time emailing back and forth to schedule meetings? You can now do this through Cortana Scheduler. Just ask Cortana in your email to schedule a meeting. What happens next? Cortana will email different options for the email, and respond to the different recipients (and respond right away!). Once it's booked, Cortana also sends a meeting invite to everyone that goes into your calendar.
LEARN MORE
It isn't complicated or time consuming to create these workflows. If you'd like to learn more,
contact us
.
You can also register to watch a recording of our February 2022 webinar — Automation 101: How to Save Staff Time by Automating Workflows.