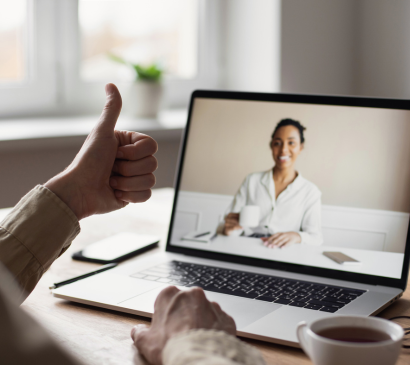 Do you ever feel like you're drowning in emails and meetings? You're not alone! But the good news is that plenty of tools and features are available in Microsoft 365 that can help you work smarter and more efficiently.
Here are some tips and tricks from our recent webinar on boosting productivity with Microsoft 365.
Email Tips 
A focused inbox: This feature in Outlook automatically sorts your emails into two tabs, Focused and Other. The Focused tab shows you the most important emails, while the Other tab shows you less important emails like newsletters and promotions.
@mention-specific emails: This is a way to get someone's attention in an email by using the @ symbol followed by their name. When you do this, the person will receive a notification, and their name will be highlighted in the email, making it easier for them to see that they need to take action.
Use rules to automate email management and organization: This feature allows you to move emails to specific folders automatically, mark them as read or perform other actions based on specific criteria, such as the sender, subject, or content of the email.
Create templates for standard emails: This feature saves you time by creating a pre-written email that you can quickly customize and send out for specific situations, like scheduling a meeting or responding to a common question.
Use polls and choice options in emails: This feature lets you quickly get feedback from people or schedule a meeting without sending multiple emails back and forth.
Meeting Tips
Use the scheduling assistant in Outlook Calendar: This feature shows when people are available and lets you quickly schedule a meeting without sending multiple emails.
Use transcription and recordings: It lets you capture the critical content of a meeting, so you can review it later and ensure you don't miss anything.
Shorten meetings by configuring your Outlook calendar: This feature allows you to ensure that meetings end on time by automatically shortening them by a few minutes.
Use live captions for translation: Live captions allows everyone to understand what's being said in a meeting, even if they don't speak the same language as the speaker.
Use chat in meetings: This feature allows you to ask questions or provide feedback without interrupting the speaker or derailing the meeting. 
Other Tips
Use Teams Chats instead of email: This feature allows you to quickly communicate with people on your team without sending multiple emails back and forth.
Use Task Tracker – Planner – Tasks: This feature lets you keep track of tasks and projects in one place, so you can easily see what needs to be done and when.
Ensure well-organized video, audio, and lighting for meeting rooms and home offices: This feature allows everyone to see and hear you clearly in a meeting so that you can communicate effectively.
Remember, using these tips and tricks; you can work smarter and increase your productivity and efficiency in your daily work.
If you want to learn more about these features and tools, we encourage you to check out our April webinar recording, where we discussed these topics in more detail.
About Us
Techify is the leading outsourced IT support provider in the GTA. We are proud to be the first and only to offer a Data & Ai driven process designed to consistently deliver proactive technology, cyber security and productivity so your tech goes from annoying to awesome
Our world-class Techification Process, advice, and customer service have one common purpose: to help people and organizations leverage technology to make life better, smarter and easier.